As a company that cares about the environment, our products work in sync with the planet's well-being. We use an environmentally friendly water-based resin and a composite material much like plaster to make our items
Ginkgo Dishes

Our ginkgo dish is a detailed piece perfect for nature lovers or anyone who appreciates the beauty and intricacy of nature.

Explore

Ring Dishes

Jewelry dishes are a beautiful way to display your favorite pieces and add a touch of elegance to your space. Never lose your jewelry again.

Explore
Valet Parking
Elegant organization at its finest. These hold everything from keys and coins to jewelry and collectibles. It's an easy way to incorporate a work of art into your everyday life.
Shop All
Featured collection
It's Terrazzo To-Go. Quench your thirst this summer with a touch of whimsy and a splash of color.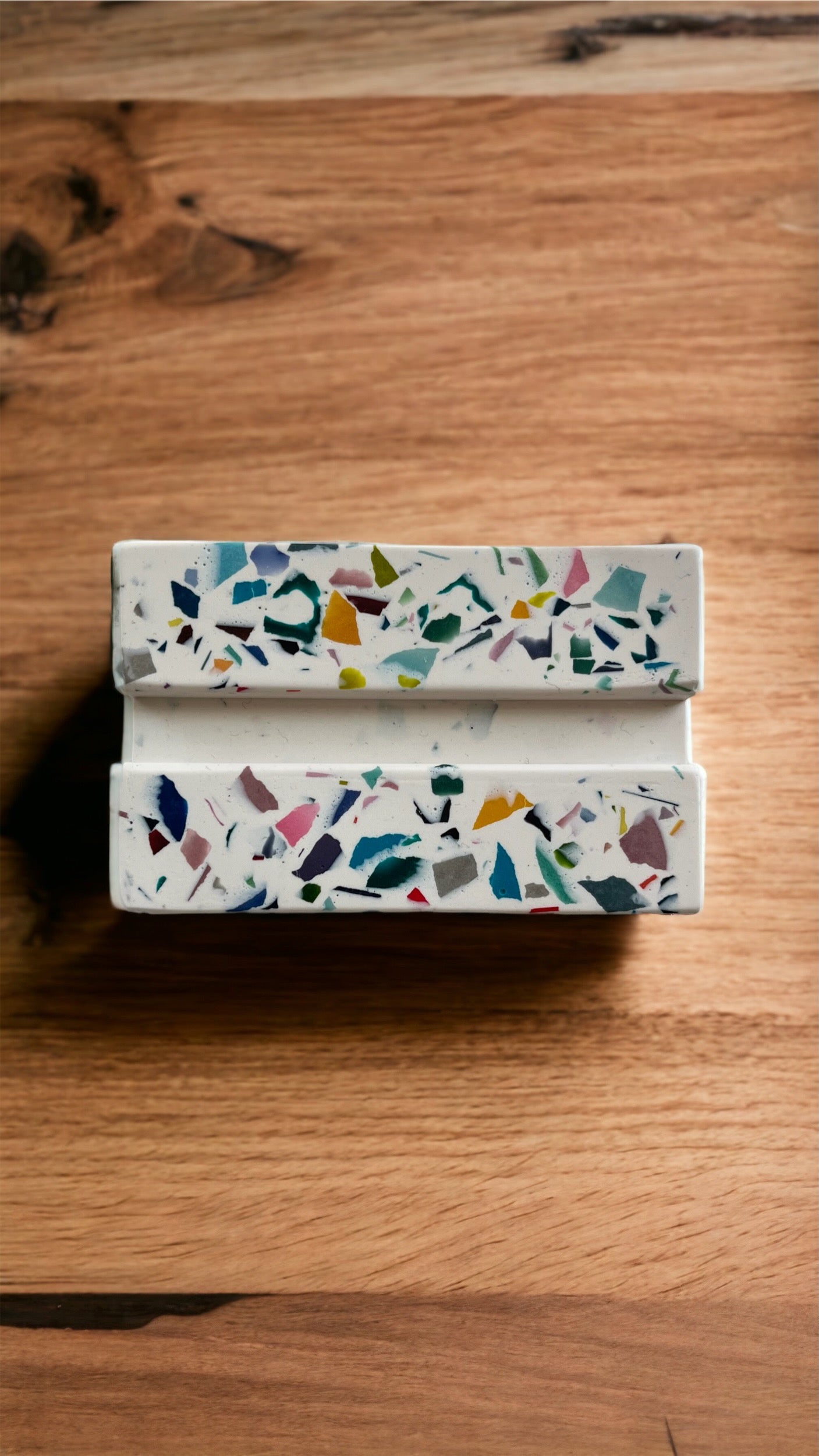 Never miss another call
Our phone holders: your reliable companion for keeping your phone safe and easy to view important communication.
Shop